---
Generate and submit the PDE 4092 form.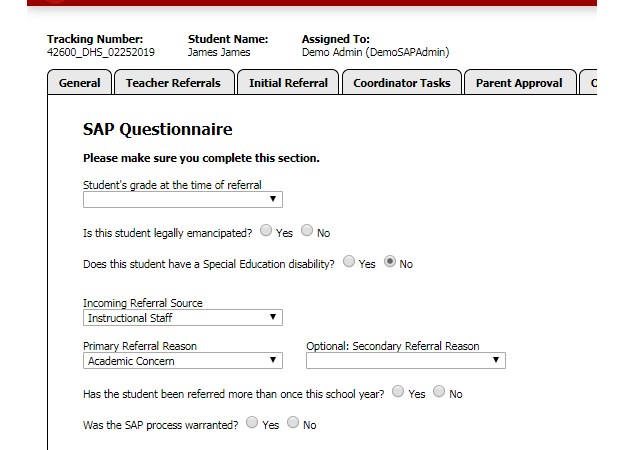 With aSAP!, you can manage the cumbersome end-of-year report – PDE 4092 – with easy uploads and submission to the state.
Users can fill out the SAP Questionnaire themselves or autofill the fields if the data is available. This can help cut down on time spent manually entering in the information.
Upon completion, aSAP! allows users to export the form in PDF format right from the system with the click of a button. Save the PDF to your computer, and you have your completed PDE 4092 document ready for submission.