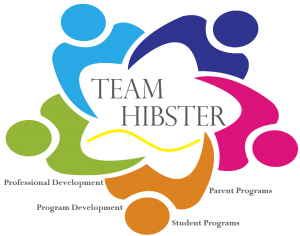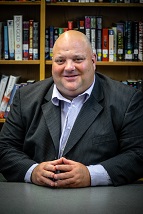 JAMIE EDWARD CIOFALO, MA
Jamie is Team HIBster's co-founder and lead presenter, the designer of HIBsterVention and Onspire, the developer of PD3 and R3, and the co-developer of C3. In addition, he possesses over 15 years of experience as an educational leader and staff developer.
PROFESSIONAL EXPERIENCE
NJL2L Certification Mentor for Principals & Directors
Director of Pupil Personnel Services, K-12
Director of Special Services, K-12
Director/Supervisor of School Counseling Services, K-12
Principal
Director/Supervisor of Curriculum & Instruction
CERTIFICATIONS
School Administrator (CE)
School Business Administrator (CE)
Director of School Counseling Services
Principal
Supervisor
Student Personnel Services
Teacher of the Handicapped, K-12
Teacher of Elementary Education, K-8
Teacher of Psychology
AWARDS
2009 New Jersey School Boards Association Innovations in Special Education Award
2008 American Association of School Administrators National Civic Star Award (NJ)
---
Kate Ecke, MSW, LCSW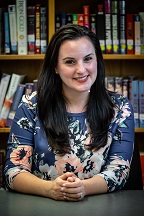 Kate Ecke is an author and professional speaker on relational bullying. Kate authored two books; Ugly: The Story of a Bullied Girl and TORMENTED. She travels all over the country to speak at schools and has spoken at three national conferences on bullying. Kate has spoken to over 15,000 students, educators, and law enforcement personnel.
Kate is a licensed clinical social worker trained in eye movement desensitization reprocessing (EMDR), yoga therapy, trauma-focused equine-assisted psychotherapy, nurturing parenting, and functional family therapy. Before joining Capital Health, Kate owned and operated a private practice, providing therapy services to adolescents and adults. Kate received her bachelor's degree in social work from Alvernia University in Reading, PA, and her Master of Social Work degree from Stockton University in Galloway, NJ. Kate employs holistic techniques in therapy to strengthen the mind/body connection.
Kate suffered for six years at the hands of her peers as a victim of bullying. She was harassed, humiliated, and physically assaulted. In addition, she was the subject of vicious rumors and exclusion and was cyberbullied.
Kate's speeches are genuine, honest, and eye-opening. Kate describes her experiences as a victim of bullying in vivid detail and leaves her viewers stunned. The bullying Kate endured was vicious and cruel and left lasting scars.
Kate has turned her trauma into activism, hoping no child will ever have to endure what she once did.