Dr. James A. Budzilek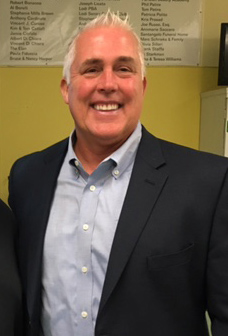 Joined HIBster and Pitt Bull Secure Technologies as Director of Education in January 2015.
Former teacher, principal and superintendent in PA for over 25 years.
Interested in school reform including technology and learning environments.
Bachelor of Science: Earth Science, Clarion University of Pennsylvania
Masters of Education: Science Education, Clarion University of Pennsylvania
Doctorate: Administration and Policy Studies, University of Pittsburgh
---
Our Director of Education, Dr. James Budzilek, has been with us since 2015. Before that, he served in different capacities in three different school districts in western Pennsylvania. Adding up his teaching and administrative positions, he has 28 years of public school experience.
Dr. Budzilek began his professional career as a science teacher in the South Butler County School District in Saxonburg, Pa. He served on many committees including strategic planning, curriculum and middle school planning. He was a classroom teacher for 14 years before becoming the assistant principal at Knoch High School – also a part of the South Butler County School District.
Dr. Budzilek returned to his high school alma mater to serve as secondary principal. He remained in this position at the Leechburg Area School District until becoming the Superintendent of Schools – a position he held for 11 years.
His next position was Superintendent of Schools for the Mars Area School District located in Mars, Pa. He held this position for approximately 1 ½ years before leaving to join our family.
Dr. Budzilek has presented many times in his career; most recently, he has spoken at events in New Jersey and Pennsylvania. Most notably, Dr. Budzilek was asked by the New York Jets to serve as their keynote speaker at their annual anti-bullying campaign held every August.
He has many interests in education including school culture, safety and curriculum and technology advancements.
Please free feel to contact me at jbudz[email protected] for any questions on the following:
HIBster in PA
Technology planning (including PDE comprehensive plans)
Professional development for your staff
Technology equipment