JAMIE EDWARD CIOFALO, MA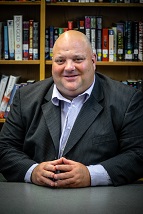 https://www.linkedin.com/in/jamieciofalo/
---
Jamie has extensive experience in general and special education administration and program development. He also serves as an NJDOE mentor for new principals through NJ Leaders to Leaders (NJ-L2L) and is the founder, facilitator, and presenter for the New Jersey Anti-Bullying Coordinators Association and Educators Training Institute. Jamie is a highly sought after consultant, speaker, and professional development provider.
ADMINISTRATIVE EXPERTISE
Affirmative Action
Bullying Prevention
Child Protection and Permanency
Culture & Climate
Crisis Intervention
Curriculum Development
Family Education Rights and Privacy Act
Grant Writing and Coordination
Innovative Program Development
Instructional Supervision
Master Schedule Development
McKinney-Vento
NJ Tiered System of Supports
Postsecondary Planning
Professional Development
School Counseling
School Health & Safety
Section 504
Special Education
Structured Learning Experience
Talent Recruitment
Title IX
PROFESSIONAL EXPERIENCE
Certification Mentor for Principals & Directors
Director of Pupil Personnel Services, K-12
Director of Special Services, K-12
Director/Supervisor of School Counseling Services, K-12 
Principal
Director/Supervisor of Curriculum & Instruction
CERTIFICATIONS
School Administrator
School Business Administrator
Director of School Counseling Services
Principal
Supervisor
Student Personnel Services
Teacher of the Handicapped, K-12
Teacher of Elementary Education, K-8
Teacher of Psychology
AWARDS
2009 New Jersey School Boards Association Innovations in Special Education Award
2008 American Association of School Administrators National Civic Star Award(NJ)
---
Karen Fennell, MS, MFT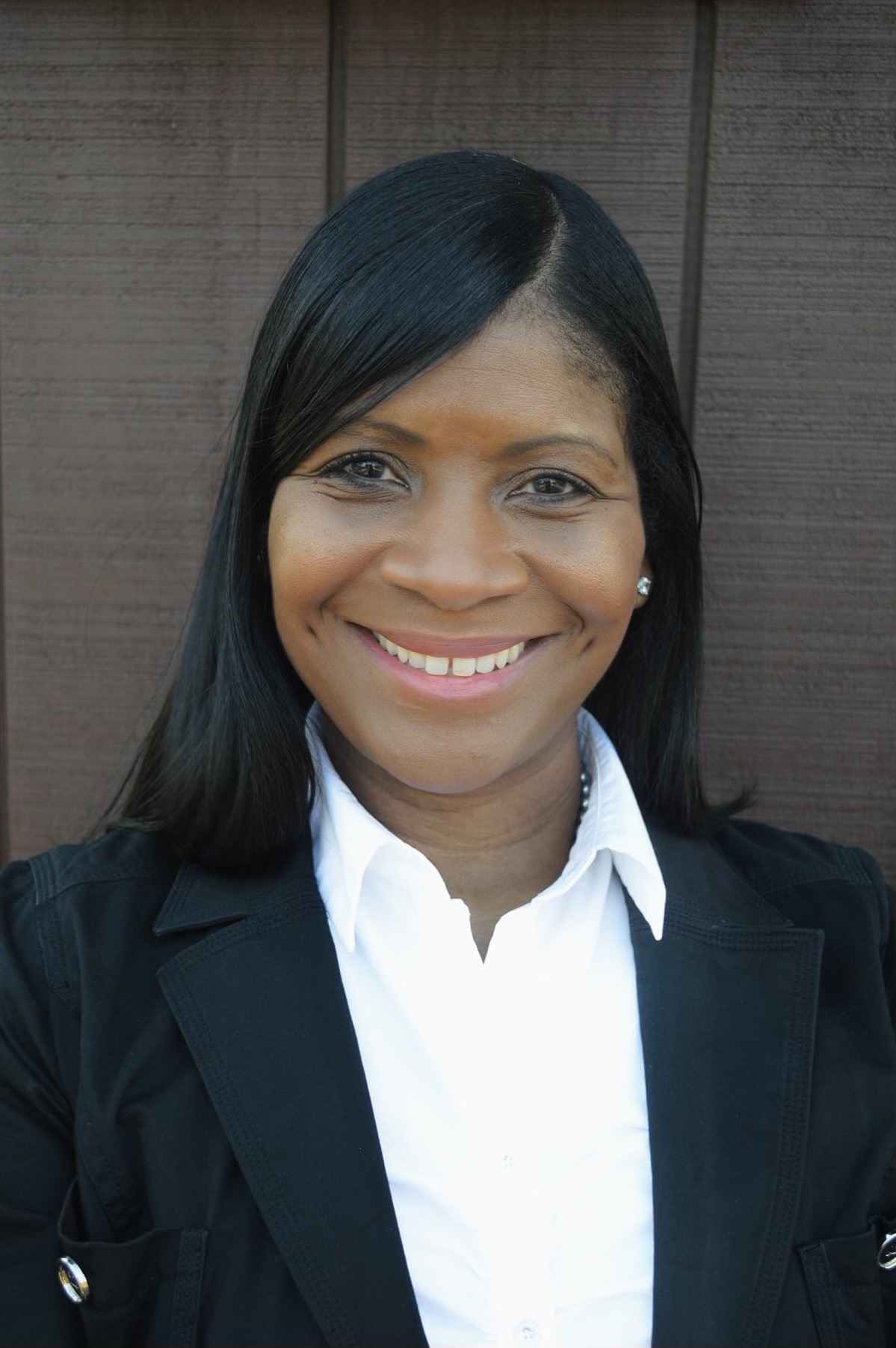 Karen Fennell has worked in education and social services for over twenty years engaging children and families from diverse communities. Her work in the nonprofit and public education sectors has enabled her to be employed in key positions of leadership utilizing evidenced based frameworks and structured intervention supports to establish positive outcomes.
She has expertise in anti-bullying, school violence prevention, mental health and wellness, leadership, coaching, mentoring, program supervision, women's health, parenting, professional development, social services and student supports. As an educator and advocate, she prioritizes making connections between academia and personal experiences of students that is central to her culturally responsive approach. She is committed to creating spaces for marginalized populations to learn and thrive in and outside of the classroom. Ms. Fennell is a highly motivated professional that has a passion for learning and helping others achieve their education and life goals.
Expertise
Antibullying / Violence and Vandalism K-12
Coaching and Mentoring
Behavioral Interventions & Evidenced Based Treatment Strategies
Mental Health, and Wellness
K-12 Student Supports
School based Climate and Culture Programming
Curriculum Development
Program Supervision and Management
Social Emotional Learning Programming and development
Professional Development Trainer
Policy Development and Compliance
Program Design and Implementation
Restorative Justice and Positive Student Discipline K-12
College and Career Readiness
Data and Trend Analysis
Crisis Management
Conflict Resolution
Culturally Responsive Approach
Phil Patire, MA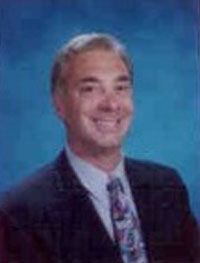 Phil is an experienced leader with over 30 years of success in administering public schools, researching and developing school curriculum and providing assessment and evaluation of teaching staff members. Strong team building, problem-solving and planning abilities combined with excellent organization, communication, and supervisory skills. He has served as a field trainer for NJPSA with the responsibility of presenting in-service staff development programs within New Jersey school districts and charter schools. The programs have dealt with the New Jersey Anti Bullying of Rights and the harassment, intimidation, and bullying (HIB) regulations, bullying and school climate. Phil has been employed as a national trainer for the Olweus Bully Prevention program. This nationally and internationally accredited program is overseen by Clemson University. Phil is also a renowned security expert. He has managed a security budget of $2,000,000 and supervised a security planning for Morristown Memorial Hospital, an eight hundred and fifty bed facility and a Level I Regional Trauma Center.
Elementary School Teacher-New Jersey Department of Education Certification
Supervisor-New Jersey Department of Education Certification
Principal-New Jersey Department of Education Certification
School Administrator-New Jersey Department of Education Certification
Business Administrator-New Jersey Department of Education Certification
Emergency/Security Management-Homeland Security (CHS Level III) Certification
Child Safety Instructor- Know and Go Child Safety program
Tactical Defense Trainer- Compliance, Direction, Take-down Tactical Training
Trainer-Olweus Bullying Prevention Program
Trainer-New Jersey Principals and Supervisors Association
---
Scott Rossig, M.Ed, BCBA
Scott Rossig, M.Ed, BCBA has worked in the fields of Special Education and Behavior Analysis for the past 22 years. He has worked with children and young adults aged 3 through 21 years. Scott is certified as Teacher of the Handicapped in the State of New Jersey. He received his certification as a Board Certified Behavior Analyst in 2005. Additionally, Scott has a Masters Degree in Educational Leadership and is certified as a School Principal in the state of New Jersey.
Related experiences include working 10 years as a public school Special Education Teacher in both self-contained and inclusive settings. Scott has taught children diagnosed as being on the Autism Spectrum, those with Learning Disabilities and those with Behavioral Disabilities. He spent three years as a Behavioral Consultant in a public school program serving children on the Autism Spectrum. For the past 9 years, Scott has been employed as a Principal of a public school program educating children on the Autism Spectrum and those with Behavioral Disabilities.
Scott has 18 years of experience working in homes and the community with children. Experiences include developing, implementing and supervising ABA-based programming, providing training to parents and family members on the Principles of Applied Behavior Analysis and the application of these principles to create positive behavior change, assessment of children utilizing the VB-MAPP and ABLLS Assessments, conducting Functional Behavior Assessments, and development, implementation and modeling of Behavior Intervention Strategies and Plans for families.
Scott frequently attends conferences, workshops and trainings and believes in the importance of being a life-long learner. He has provided training and workshops at the local, state and national level on topics such as The Principles of Applied Behavior Analysis (ABA), ABA and the Behaviorally Disabled Child, Overview of Autism and Related Developmental Disabilities, Positive Behavior Supports, Positive Parenting, Disability Awareness, Effective Collaboration with Parents and Families, Conducting Functional Behavioral Assessment, Development of Behavioral Intervention Plans, Positive Interventions for Children Affected by Harassment, Intimidation and Bullying …. and a number of additional topics.
Scott is a member of the Association of Professional Behavior Analysts (APBA), the New Jersey Principal and Supervisors Association (NJPSA), and is a long-standing member of the Council for Exceptional Children (CEC). Leadership positions include serving as a CEC Int'l Student Vice President, serving as a member and/or chairperson of committees on the state and national level including the CEC Representative Assembly, the CEC Legislative Action Committee, and various CEC Workgroups. Scott is the former President of the New Jersey Council for Exceptional Children and is currently serving as a local Board of Education Member and Co-Chair of the NJPSA Special Education Committee.
---
Kate Ecke, MSW, LCSW
Kate Ecke is an author and professional speaker on relational bullying. Kate authored two books; Ugly: The Story of a Bullied Girl and TORMENTED. She travels all over the country to speak at schools and has spoken at three national conferences on bullying. Kate has spoken to over 15,000 students, educators, and law enforcement personnel.
Kate is a licensed clinical social worker trained in eye movement desensitization reprocessing (EMDR), yoga therapy, trauma-focused equine-assisted psychotherapy, nurturing parenting, and functional family therapy. Prior to joining Capital Health, Kate owned and operated a private practice, providing therapy services to adolescents and adults. Kate received her bachelor's degree in social work from Alvernia University in Reading, PA and her Master of Social Work degree from Stockton University in Galloway, NJ. Kate employs holistic techniques in therapy to strengthen the mind/body connection.
Kate suffered for six years at the hands of her peers as a victim of bullying. She was harassed, humiliated, and physically assaulted. She was the subject of vicious rumors, exclusion, and was cyberbullied.
Kate's speeches are real, honest, and eye-opening. Kate describes her experiences as a victim of bullying in vivid detail and leaves her viewers stunned. The bullying Kate endured was vicious, cruel, and left lasting scars.
Kate has turned her trauma into activism in hopes that no child will ever have to endure what she once did.