---
Jamie Edward Ciofalo, MA
Jamie is the owner and founder of POWER Educational Consultants, LLC, and a district administrator and coordinator for a public school district in Bergen County, NJ. Jamie has extensive experience in general and special education administration and program development. He also serves as a NJDOE mentor for new principals through NJ Leaders to Leaders (NJ-L2L) and is the founder, facilitator, and presenter for the New Jersey Anti-Bullying Coordinators Association and Educators Training Institute. Jamie is a highly sought after speaker and professional development provider.
Administrative Experience (Past and Present)
Director of School Counseling Services; Principal: ages 3-21 for a Public Special Needs District; Supervisor of Guidance; Director Supervisor of Nursing Services; District 504 Coordinator; District Intervention & Referral Services Coordinator; District Affirmative Action Officer; District McKinney-Vento Coordinator (Education of Homeless Students); District Educational Stability Program Coordinator; District Division of Child Protection and Permanency; District Test Coordinator; District Crisis Team Member; and District Crisis Team Coordinator.
New Jersey Department of Education Certifications
School Administrator; Director of School Counseling Services; Principal; Supervisor; Student Personnel Services; Teacher of the Handicapped, K-12; Teacher of Elementary Education, K-8; and Teacher of Psychology,
Awards and Accomplishments
2009 New Jersey School Boards Association Innovations in Special Education Award
2008 American Association of School Administrators National Civic Star Award(NJ)
2005 Bergen County Assistant Football Coach of the Year
Lodi High School Football State Champions 1992, 1998 & 2005
Rutherford High School Employee Recognition Award, 1998
---
Phil Patire, MA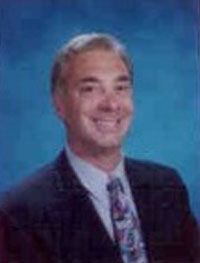 Phil is an experienced leader with over 30 years of success in administering public schools, researching and developing school curriculum and providing assessment and evaluation of teaching staff members. Strong team building, problem solving and planning abilities combined with excellent organization, communication and supervisory skills. He has served as a field trainer for NJPSA with the responsibility of presenting in service staff development programs within New Jersey school districts and charter schools. The programs have dealt with the New Jersey Anti Bullying of Rights and the harassment, intimidation and bullying (HIB) regulations, bullying and school climate. Phil has been employed as a national trainer for the Olweus Bully Prevention program. This nationally and internationally accredited program is overseen by Clemson University. Phil is also a renowned security expert. He has managed a security budget of $2,000,000 and supervised a security planning for Morristown Memorial Hospital, an eight hundred and fifty bed facility and a Level I Regional Trauma Center.
Elementary School Teacher-New Jersey Department of Education Certification
Supervisor-New Jersey Department of Education Certification
Principal-New Jersey Department of Education Certification
School Administrator-New Jersey Department of Education Certification
Business Administrator-New Jersey Department of Education Certification
Emergency/Security Management-Homeland Security (CHS Level III) Certification
Child Safety Instructor- Know and Go Child Safety program
Tactical Defense Trainer- Compliance, Direction, Take-down Tactical Training
Trainer-Olweus Bullying Prevention Program
Trainer-New Jersey Principals and Supervisors Assocation
---
Scott Rossig, M.Ed, BCBA
Scott Rossig, M.Ed, BCBA has worked in the fields of Special Education and Behavior Analysis for the past 22 years. He has worked with children and young adults aged 3 through 21 years. Scott is certified as Teacher of the Handicapped in the State of New Jersey. He received his certification as a Board Certified Behavior Analyst in 2005. Additionally, Scott has a Masters Degree in Educational Leadership and is certified as a School Principal in the state of New Jersey.
Related experiences include working 10 years as a public school Special Education Teacher in both self-contained and inclusive settings. Scott has taught children diagnosed as being on the Autism Spectrum, those with Learning Disabilities and those with Behavioral Disabilities. He spent three years as a Behavioral Consultant in a public school program serving children on the Autism Spectrum. For the past 9 years, Scott has been employed as a Principal of a public school program educating children on the Autism Spectrum and those with Behavioral Disabilities.
Scott has 18 years of experience of working in homes and the community with children. Experiences include developing, implementing and supervising ABA-based programming, providing training to parents and family members on the Principles of Applied Behavior Analysis and the application of these principles to create positive behavior change, assessment of children utilizing the VB-MAPP and ABLLS Assessments, conducting Functional Behavior Assessments, and development, implementation and modeling of Behavior Intervention Strategies and Plans for families.
Scott frequently attends conferences, workshops and trainings and believes in the importance of being a life-long learner. He has provided training and workshops at the local, state and national level on topics such as The Principles of Applied Behavior Analysis (ABA), ABA and the Behaviorally Disabled Child, Overview of Autism and Related Developmental Disabilities, Positive Behavior Supports, Positive Parenting, Disability Awareness, Effective Collaboration with Parents and Families, Conducting Functional Behavioral Assessment, Development of Behavioral Intervention Plans, Positive Interventions for Children Affected by Harassment, Intimidation and Bullying …. and a number of additional topics.
Scott is a member of the Association of Professional Behavior Analysts (APBA), the New Jersey Principal and Supervisors Association (NJPSA), and is a long standing member of the Council for Exceptional Children (CEC). Leadership positions include serving as a CEC Int'l Student Vice President, serving as member and/or chairperson of committees on the state and national level including the CEC Representative Assembly, the CEC Legislative Action Committee, and various CEC Workgroups. Scott is the former President of the New Jersey Council for Exceptional Children and is currently serving as a local Board of Education Member and Co-Chair of the NJPSA Special Education Committee.
Honors and awards include being selected as the recipient of the Graduate Leadership Award from the WPU Dep't of Educational Leadership, and as the Bergen's Promise 2008 Exceptional Provider Award for quality of behavioral services provided to children and families.
---
Zach Ikkanda, M.S.Ed, BCaBA
Zach has worked with children and adolescents with autism, learning disabilities and behavior disorders for over ten years. Zach began his career as an instructor at a school for children with autism spectrum disorders in California where he employed the principles of behavior analysis to teach children with autism spectrum disorders. He also worked as an instructor in a clinical setting in New York before becoming a home programming therapist working with a variety of learners and families throughout the tri-state area.
Zach has assisted in the development of home and community based programming for individuals ranging in age from 4-18 and has extensive experience training teachers and parents to implement programming in a variety of environments.
Zach is a board certified assistant behavior analyst (BCaBA) and holds NYS teaching certification in Childhood Education as well as Students with Disabilities. Zach has presented at a number of conferences on the topics of: Behavior Analysis, The History of Behavior and Working with Children with Autism Spectrum Disorders. He co-authored an article entitled: Applied behavior analysis: behavior management of children with autism spectrum disorders in dental environments in the Journal of the American Dental Association.
---
Kate MacHugh
Kate MacHugh is the owner of Strengthening Families LLC. She is an author and professional speaker on girl bullying. Kate authored two books; Ugly: The Story of a Bullied Girl and TORMENTED. She travels all over the country to speak at schools and has spoken at three national conferences on bullying. Kate has spoken to over 15,000 students, educators, and law enforcement personnel.
Kate holds a Bachelors Degree in Social Work from Alvernia University and a Masters Degree in Social Work from the Richard Stockton College of NJ.
Kate suffered for six years at the hands of her peers as a victim of bullying. She was harassed, humiliated, and physically assaulted. She was the subject of vicious rumors, exclusion, and was cyberbullied.
Kate's speeches are real, honest, and eye-opening. Kate describes her experiences as a victim of bullying in vivid detail and leaves her viewers stunned. The bullying Kate endured was vicious, cruel, and left lasting scars.
Kate has turned her trauma in to activism in hopes that no child will ever have to endure what she once did.
---
Ashley Elizabeth Morolla, LPC, CIC-Sp
Ashley Elizabeth Morolla currently certified as a Licensed Professional Counselor for the State of New Jersey. Ashley received her Bachelor's degree in Psychology in 2006 from Kean University and later received her Master's degree in Counseling Psychology through Fairleigh Dickinson University in 2008. Ashley is certified as a Crisis Intervention Counselor, a Mental Health Screener for the State of New Jersey, and is certified in CPR. Her professional orientation encompasses Cognitive Behavioral Therapy (CBT), Suicide Prevention and Postvention, and has recently begun to study and practice Trauma Focused-CBT. She is also actively working towards a Certificate in Child and Adolescent Mental Health through the Rutgers School of Social Work.
Ashley is currently employed by Rutgers University Behavioral Health Care in Newark as a Mental Health Clinician. As a screener for the State of New Jersey she serves as a direct clinician for individuals seen in the Psychiatric Emergency Screening Service who, along with the psychiatrist, recommends the necessary level of psychiatric care needed for that person. She has also been employed by Care Plus NJ Inc. as a Mental Health Clinician in their Children's Outpatient Endeavors (C.O.P.E.) program. She provided individual therapy to children and their families through this outpatient service.
In the past she has worked in multiple capacities of mental health care such as an adult partial hospitalization program, integrative case management, and emergency room crisis intervention. She presently volunteers for the American Foundation for Suicide Prevention and acts as the Northern NJ Chapter President and the Chair of the annual Saddle River Park "Out of the Darkness Walk". Ashley is constantly trying to increase her knowledge and is always looking to expand her experience in the various fields of mental health.
---
Donna Marie Alir
Donna Marie is a certified NLP Practitioner and Wellness Specialist with a focus in stress management and meditation. She has an additional certificate in NLP for children and parent and is a NJ DOE certified teacher.
Her professional teaching career spans 20 years in public, private and charter schools, local theater, camp and dance programs, yoga and wellness centers throughout New Jersey, New York and abroad in such places as Ireland and Malaysia.
What sets Donna Marie apart from other NLP and Wellness practitioners is her sincerity and compassion. These two traits led her to the experience of volunteering and living at the Sathya Sai School of Thailand where she taught for 1 year. While there she became a certified teacher and trainer of EduCare- the Language of the Heart, a philosophy of teaching for developing positive character and living through the values of peace, love, truth, right conduct and non-violence.
Donna Marie's mission is to educate and provide techniques for those who are willing to be the change they wish to see in the world and to provide a supportive environment for lasting transformation to take place on the deepest level possible for the creation of a vibrant healthy life full of possibilities.
---
Jamie England
Jamie England is a Certified Prevention Specialist with ten years in prevention as a student and five years as a professional. Jamie received her bachelors degree in Psychology with a minor in Substance Abuse from Ramapo College in 2009, while currently working on her masters in School Counseling at Kean University. She is also a certified teacher in the state of New Jersey.
Jamie has worked with students throughout Bergen County focusing on prevention education, leadership skills, tobacco prevention, and environmental strategies. She ran two high school groups that focused on the prevention of underage drinking and the development of leadership skills among the students.
Most recently, Jamie assisted twelve students in starting an Antlers Lodge through the Hackensack LLodge, which she is now the adviser of. She also volunteered with the NJ State Elks Leadership Conference where she ran the Conference Youth Staff that consisted of ten students from throughout the state. Jamie is also a member of the Hackensack Municipal Alliance.
Jamie is passionate about developing leadership skills in today's children and wants to help educate them about the dangers of alcohol and drugs. She is constantly attending trainings, conferences, and workshops to help further her education in the field.
---
Melissa J. Straub
Investigator and social justice advocate, Melissa J. Straub is a highly experienced and credentialed professional within the investigative and consulting area since 1993, and is a licensed Prviate Detective in the State of New Jersey. In addition, Melissa holds a Bachelor of Arts in Political Science/Pre Law and Master's Degree in Counseling and a New Jersey & New York State School Counselors certifications, enabling a deeper understanding of current social justice and child advocacy issues. Armed with advanced technical certifications, she is able to provide a technical "spin" to a vast array of investigative scenarios.
Melissa's professional experience is diverse and includes leadership roles within the public, private and corporate sectors. She is a former law enforcement officer and detective with specialized training as a school resource office and with child advocacy, sex crimes, cybercrime, white-collar crime & fraud issues. Her experience within corporations include investigations relevant to background checks, asset allocation, computer forensics, data analysis and audits, as well as insurance fraud related surveillance. Recently, she was employed within a public school district where she provided school counseling and NJ School Based Youth Services, which encompassed direct counseling with students and development of social media oriented programs within the community.
In January 2013, due to high demand for her presentations related to Internet Safety and Cyberbullying, she opened up a new business and serves as President High Impact Youth Training Solutions, LLC is a specialized consulting company that provides educational training and guidance on issues directly effecting our youth, schools and communities. Our methodology is based on a collaborative approach with educators, parents and students themselves. This enables direct exposure to various populations and firsthand knowledge to a multitude of relevant topics.
In January 2010, determined to apply her passion and commitment to helping parents, educators and organizations decipher the unknowns of cyber-bullying and other complexities in this ever-evolving world of cyber-space, Melissa founded Without a Trace Investigations, LLC. Serving as the Director of Investigations, this private investigative consulting firm focuses on cybercrime and related investigations, with concentrations in cyber-bullying, sexting and internet safety awareness and training. Her vast experience and education, paired with advanced interrogation techniques enables her to uncover the issue at hand and identify a solution in a unique and relevant manner.
Melissa is an active member of several organization to include the New Jersey Licensed Private Investigators Association (NJLPIA), National Association of Investigative Specialists (NAIS), American Counseling Association (ACA), American School Counseling Association (ASCA), New Jersey School Counseling Association (NJSCA), American Society of Industrial Security (ASIS), and High Technology Crime Investigation Association (HTCIA). Her advanced training includes School Resource Officer, Traumatic Incident Debriefing & Statewide Crisis Team, Peer Counseling, Basic Child Abuse and Neglect Investigation, Conflict Mediation, Project Graduation, Fraud and Forensic Investigations Training/White Collar Crime Investigations, American Bar Association: White Collar Crime Summit, ICSA-Network Security Administrator/Engineer Certification, Computer Forensic Analysis & Investigations, Encase Certification, and Basic Data Recovery and Analysis Certification United States Department of Justice & National White Collar Crime Center. Melissa has received many awards and letters of commendation as a testament to her dedication, achievement and professional prowess. Notably, she has been honored by Federal Bureau of Investigation, Georgia Bureau of Investigation, and many others from school principals and guidance professionals.
---
Alexandra Jackman
Alexandra ("Alex") Jackman is a 15 year old Autism Advocate and the Writer and Director of the Documentary, A Teen's Guide to Understanding and Communicating with People with Autism ("A Teen's Guide to Autism"). She is a sophomore at Westfield High School in Westfield, NJ.
Alex began working with special needs children when she was ten years old and has received many honors for her efforts. In 2011, Alexandra was one of the 10 middle and high school students in the state to receive the Raoul Wallenberg Award. This award is bestowed every year on individuals that reflect Raoul Wallenberg's humanitarian spirit, personal courage and non-violent action in the face of enormous odds. She was awarded The ARC of New Jersey's Youth in Action Award in 2013, an honor created specifically for Alex to recognize her autism advocacy efforts. In 2014, she was awarded the Multi Media Award by the NJ Council on Developmental Disabilities. In addition, Alex was recently named a 2015 Hasbro Community Action Hero for her autism advocacy efforts.
Her motivation for creating "A Teen's Guide to Autism" came out of experiencing life in middle school. She noticed that the neurotypical students at her school did not know how to interact with their autistic peers and often ignored them. She realized that her peers weren't trying to be mean, rather they just did not understand what was different and why. Alexandra set out to change this by creating "A Teen's Guide to Autism".
"A Teen's Guide to Autism" has been recognized at film festivals around the world. It has been honored with the Best Documentary at the Jersey Shore Short Film Festival, The Best Youth Short Documentary at the Harlem International Film Festival, Best Student Film and the Audience Choice Award at the First Glance International Film Festival. The Documentary was a Finalist at the Reel Health Film Festival in Melbourne, Australia and Alex introduced the film via video at the Guam International Film Festival. In 2014, The Boston Kids International Film Festival awarded Alex the top honor of the festival, the Peggy Charren Award for Excellence. This award recognizes a young filmmaker who is using the medium of film to change minds and change lives – to make the world a better place. Most recently, Alex was awarded the Emerging Filmmaker Award at the 2015 Queens World Film Festival.
Alex has worked with children and teens on the spectrum for over five years. She is currently the Peer Mentor Leader for Special Needs Teen Nights held monthly in Fanwood, NJ. She also is a special needs volunteer at the YMCA, the Friendship Circle and Children's Specialized Hospital.
Alexandra has spoken to students, adults and professionals throughout New Jersey and beyond. She can be reached via email at [email protected] or via phone at (908) 317-2976.
---
Brian Edwards, M.S.Ed
Pronouns: he, him, his, they, them, their
Brian Edwards is the Coordinator of the Lesbian, Gay, Bisexual, Transgender, Queer (LGBTQ) Center at Montclair State University. He earned his M.S.Ed from the City University of New York(CUNY) at Bernard M. Baruch College and his B.F.A from Marymount Manhattan College.
In his role as coordinator, Brian manages the LGBTQ Center and its staff/volunteer, develops and implements educational, cultural, and social programming to improve campus climate, creates and organizes leadership opportunities for LGBTQA students, and designs and coordinates outreach training efforts to bring awareness to LGTQ issues on-and off-campus.
Prior to MSU, Brian held various positions in student and academic affairs at such unique and diverse institutions as The Institute of Audio Research, Baruch College, and the Fashion Institute of Technology. Additionally, Brian has experience developing and facilitating arts programs for vocational schools, colleges and universities, and middle/high schools, and is very involved in the LGBTQ Community. He has worked with organizations including LAMBDA Legal, Garden State Equality, North Jersey Pride, OUT Professionals, The Lesbian and Gay Big Apple Corps, Marriage Equality New York/USA, and Broadway Cares/Equity Fights AIDS, and serves on the Prevention Coalition for SAVE of Essex County. Brian presents locally, regionally, and nationally on a variety of gender and sexuality topics, is a member of ACUI, NASPA, and is a regional representative for the Mid-Atlantic Region in The Consortium of Higher Education LGBT Resource Professionals.
When not at MSU, Brian is blogging, speaking publicly on issues relating to social justice and marriage equality, or making art. His favorite things to do include traveling, reading, and spending time with his husband.
---
Martha Rand, MA, MSW
Licensed Clinical Social Worker
School Social Worker, Child Study Team Member, Anti-Bullying Specialist
Certified Group Psychotherapist
NJ National Association of Social Workers-Clinical Supervisor
NJDOE Supervisor Certificate
During her career, Ms.Rand has worked for the past 11 years, in a middle and high school setting. Previously, she specialized in working with adolescents with eating disorders and their families and worked in inpatient, outpatient and partial hospital settings for over 10 years. She has been in private practice with adolescents, adults and families and worked as a presenter and consultant for over 20 years.
Ms. Rand has a Masters in Social Work from Fordham, a Masters in Psychology from the New School Graduate Faculty, a certificate in Mind/Body Medicine from Harvard and a certificate in Dance/Movement Therapy as well as graduate credits in Education from NJCU. Her professional writing and short fiction have been published and her art work has shown in gallery and museum settings.
---
Randy Nathan, MSW Bio
Randy Nathan, MSW (aka Coach Randy) is an international keynote speaker, workshop facilitator and edutainer. His high energy and dynamic approach engages participants by introducing valuable strategies to overcome obstacles and inspires them to achieve their personal goals. Some of his topics include, Bullying in Sports: The Injuries We Don't See, The Bystander Bully, The Leader in You, The Bully in Me, The Power of Personal CHOICE, Operation PRIDE, LEAP into Excellence – the Five Core Principles, parent programs and corporate presentations. (Click here for more on his presentations)
Coach Randy is the founder and creator of The Five-Star Coach, The LEAP Program, Teen Life Coach Training, Career JumpStart, Workforce 2.0, and Peak Performance Coaching; compelling empowerment programs that foster better choices, increased confidence and self-esteem, enhanced motivation, and greater sense of direction. Coach Randy has written numerous articles, hosted his own radio show, and is Fox 5′s Good Day New York area anti-bullying expert. (Click here for more on his programs)
Thousands of individuals have benefited from Coach Randy's motivation, training, facilitation and coaching services. Having earned his BA from the University of Colorado (Sociology & Education), an MSW from the University of Southern California, a MA in Non-Profit Management from Hebrew Union College, and his coaching certification from iPEC Coaching, Randy has spent over twenty years inspiring individuals as a motivational speaker, educator, athletic coach, camp director, and professional coach.
His hands-on approach coupled with his background, education and training, has proven to be extremely beneficial. His sense of humor, sensitivity and contagious enthusiasm stimulate and motivate audiences of all ages. Coach Randy is married to Jessa and has four children.